The IAPS School Day (ISD) is the main IAPS outreach activity happening on and around November 10. Every year since 2015, physics students, members of IAPS, visit schools and demonstrate several physics experiments under the same topic. It is the IAPS way of celebrating the World Science Day for Peace and Development, also on November 10.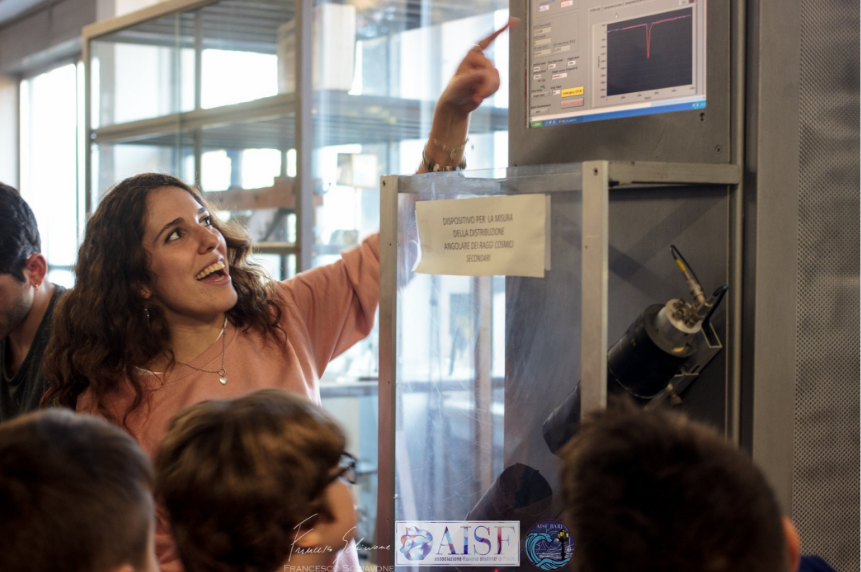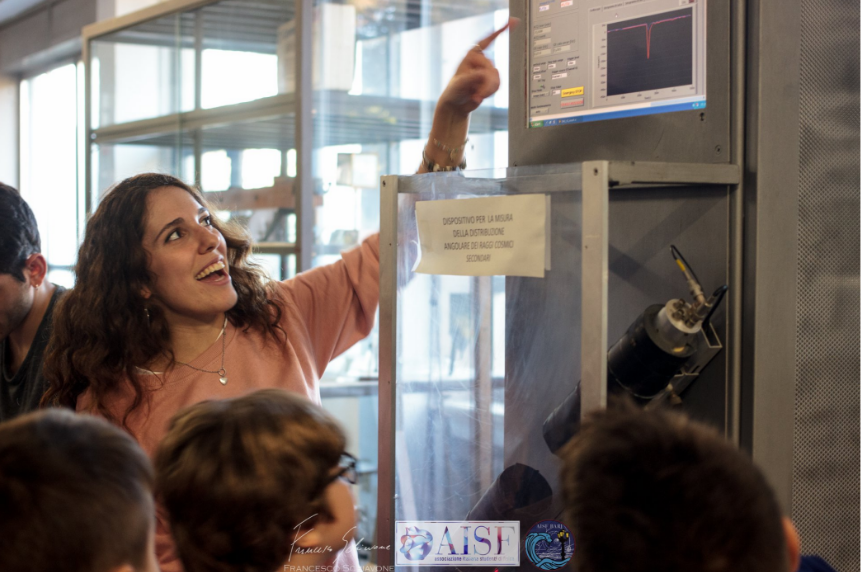 Mark your calendars.
November 10, 2023
Picture credits: Associazione Italiana Studenti di Fisica, NC Italy (2018)
School Day topic
IAPS Annual General Meeting chooses the topic of the next year's edition of the IAPS School Day. In 2023, the ISD is being celebrated on November 10 under the topic of Astronomy and Astrophysics. If you are interested in participating in this local international activity, please email outreach@iaps.info!
IAPS supports ISD activities through the Outreach grant, opened every year usually around October. More information can be found on the Grants page.
Previous topics
Here is a list of the past topics:
2022, Physics for Sustainable Development

celebrating the International Year of Basic Sciences for Sustainable Development (IYBSSD 2022)

2021, Gastrophysics
2020, Agrophysics
2019, Elements and Materials

celebrating the International Year of the Periodic Table (IYPT 2019)

2018, Particle Physics
2017, Acoustics
2016, Environment and Energy
2015, Light

celebrating the International Year of Light (IYL 2015)